For Maximum Return
Plastic Recycling Programs

Plastic Recycling
The ideal global business partner, with years of experienceand a network that spans the globe.
PLASTICS SURROUND US EVERYWHERE

Sonepa recycing is a full service recycling firm. We manage virtually all post industrial and post consumed plastics, rubbers and plymers recyclable materials. Our services includes industrial and commercial recycling administration, waste transportation, universal waste handling, purchase and sale of post industrial or post consumed plastics, waste composition studies and many more.
SPECIAL SERVICES FOR PRODUCTS MANUFACTURER
We provide a complete product destruction in a secure manner to protect your interest. We manage total ongoing programs to work with you and your distributer. We also setup customers returns for recycling. On a large scale we provide on site destruction of you surplus, overruns and off-spec products. We work closely with your QC dept. to setup a cost effective program. To find out more please give us full details about your product line and the types of products you want to RECYCLE please visit us again in a near future. We evern do contract for regular pickups:
ANNUAL CONTRACTS
We can do a 1 - 2 year contract to take all the materials generated at your location. Our basics terms are:
Pick-up all generated scrap at a given location
Give and ask you a Firm price on the materials with provision for increase or decrease.
Handle large volumes with out problems
Find solution to all your plastics waste
Provide bins if necessary to collect scrap
We will pickup all scrap in timely manner to keep your plant clean

WE PROVIDE FULL CERTIFICATE OF DESTRUCTION AND RECYCLING OF YOUR POLYMERS AND ADDITIVES WASTE AND PRODUCTS
SONEPA has successfully established plastics recycling programs as result of providing a balanced, economically sensible and integrated solution. Our program focuses on six (6) major areas:
* On-site Evaluation and Needs Analysis
* Collection
* Handling
* Reclamation and Tolling Services
* End -Use
* Volume Purchase Agreements
Plastics, Rubbers & Additives trade
Is specialised in the trading of plastics, rubber and additives raw materials, has strongly penetrated the international market and has comprehensive range of thermo- plastics and technopolymer with the suppport of regular leading supplier and buyer.
"have all types of high quality plastics,rubbers, polymers raw materials and semi-finished product in virgin, offgrade, scrap, reground, regranulate, resin, offcuts, pellets, agglomerate, purge, powder, fiber, film, bottles, rolls balls, and sheets forms in mono and mixed, from (post) industrial and consumer waste for world-wide customers. Why don't you give us a try!
Semi-Finished Materials Sheets, etc.

Botanical gardens, factory roofs, hotbeds, indoor swiming pools, supermarkets, barns and stables, verandas and ceilings.

International Trade

Sourcing products:

We have a worldwide network of agents and representatitives who will find what you need quickly and effectively.
Import brokerage & Export brokerage:

We can help you by opening a letter of credit and smoothing your way through customs, shipping and payments procedures.
Locating export routes and suppliers:
We can offer a range of support services to clients who are considering a move into overseas markets, and we can suggest sales routes or introduce you to reliable distributors.around the world
Three-country (triangular trading):
Inspection and Assessment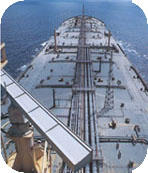 Cargo inspections by a qualified inspectors are vital in order to provide the client with the assurance that the materials or commodities received are of the quality ordered.
Cost-effective inspection services help you:
Make sure your orders ship complete Reduce your risk of receiving defective goods Eliminate travel to far away factories
A team of qualified inspectors will QC items onsite before they are packed, and supervise the loading of your shipment. You'll then receive a detailed report on your shipment within 48 hours via e-mail. Not only do our inspectors check for quality and quantity, but also witness the sealing of cargo as well as actively sampling all materials from bulk shipments to containerised goods. Where necessary, samples are sent to the laboratory for analysis.
Supplier Assesment:
Sonepa quality group can help your company to:
Define the type and extent of supplier control needed
Assist in the development of quality contracts
Establish a documented supplier evaluation and surveillance system
Conduct supplier evaluation and surveillance audits train and assist suppliers in meeting quality requirements.